The Powerpuff Girls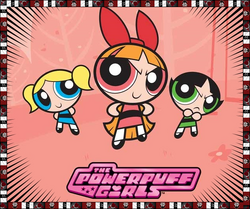 Flag of the Powerpuff Girls
Member Alliances
Blossom
Bubbles
Former Member Alliances
Buttercup
Preamble - The Making
Edit
The Following Alliances of Octava Orden, Amazon Nation and [Buttercup] have come together to sign this Mutual Defence Pact under the gaze of the Professor and to share our epicness with the world.
Article I - No Fighting
Edit
The Signatories agree to never fight against one another OR participate in acts that undermine the others sovereignty.
Article II - Professors Rules
Edit
The signatories agree to always be friendly to one another in public, private and in general.
Article III - Mojo Jojo Attack
Edit
If one PPG is attacked the others are expected to join the fight by offering any aid necessary including military.
Article IV - Shopping
Edit
Any extra articles can be added by a 2/3 majority vote.
Article V - Moving Out
Edit
Should an alliance feel the urge to leave this pact, 72 hrs notice is to be given in private with an extremely good reason.
Signatories
Edit
Signed for Octava Orden
Buttercup
Edit
Signed for Amazon Nation
Randalla, I want the blue one!
Amarynth, bet you didn't know Bubbles flies like that...
Larethiel, Powderpuff what?
Elbryan, Awesome we're the cute looking powderpuf girl!!!
Kerdor, This sounds... interesting...
External links
Edit
Community content is available under
CC-BY-SA
unless otherwise noted.