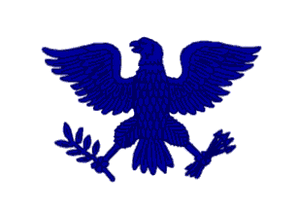 | | |
| --- | --- |
| | This alliance has disbanded. |
The Blue Revolution was founded on June 8, 2008 by Hayastan in order to preserve blue unity and unite blue alliances.
The quest of Hayastan to unite the blue team broke when Hayastan declared war on New Pacific Order, the strongest alliance in Cybernations. Other than the enormous odds with a 13 man alliance versus 1500+ nations which includes NPOs allies. TBR declared war on NPO for its abusive government members and uncooperative ways according to Hayastan, it was the right choice, no matter what the odds may be if it is wrong it needs to be fixed therefore the Declaration of War.
Hayastan started playing Cybernations since the beginning of January 2008 first joining League of United Armenians for a long period of time than being promoted to Director of SS, Deputy Chancellor, Foreign Minister but later left, and rejoined but than banned by Lord Emil. After being banned Hayastan went out to tell private information that would sabotage peace for LUA, which seems to have happened. Later he created his own alliance known as The Armenian Order and later renamed to The Blue Revolution.
He set out to look for a protectorate asking NpO, Ragnarok Nueva Vida, NPO and many other alliances who denied the protectorate because of already having enough alliances to protect. NPO except, which was denied by Umbrae Noctem, Hayastan asked a member of NPO gov who handled those issues but later told Umbrae Noctem and he disapproved and therefore it did not happen for no accurate reason given. Hayastan helped NPO regarding outside members who tried to do harm to NPO, he gave personal messages and logs to Umbrae Noctem, but later when Hayastan requested a protectorate for his alliance Umbrae denied the protectorate for TBR for no reason given. Thus in retaliation the TBR declared war on NPO.
See also
Edit
Community content is available under
CC-BY-SA
unless otherwise noted.