The Terra-Cotta Pact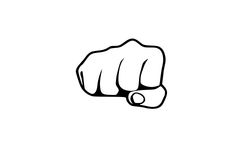 Terra Cotta Banner
Former Member Alliances
The Terra-Cotta Pact
Edit
A Mutual Defense & Optional Aggression Agreement
We, the signatory alliances of the Terra-Cotta Pact, vow to uphold the integrity and dignity of the White trading sphere. We will provide each signatory-aligned nation within the White trading sphere the right to pursue prosperity for its citizens through our common support and mutual defense. To that end, we affix our names to this Pact; claiming and giving support to the mandates herein.
War and Assistance
Edit
Should any signatory-alliance be subject to an act of unwarranted aggression, the other signatory alliances are obligated to provide all reasonable assistance, including both military and/or economic, unless the assaulted signatory alliance is involved in the conflict via other treaties. In such a case, assistance is voluntary. Any signatory may call upon other bloc members to engage in aggressive war with them, but such calls remain optional.
Additions to the Pact and Cancellation
Edit
Any alliance residing in the White trading sphere or claiming predominant placement within that agrees to the intent of the Preamble and contained mandates is welcome to sign this Pact and receive equal and full benefits as all signatory-alliances, with the approval of all current signatories. Alliances seeking to sign should be unencumbered and able to carry out their own foreign policy without external approval or obligation. Alliances seeking to withdraw from the Pact must provide seventy-two hour notification in writing to the appropriate party within each signatory alliance before all articles within are held null and void for the withdrawing party.
Signatory
Edit
The below signed alliances agree to the terms and conditions contained herein and have voluntarily agreed to this Pact via their independent governmental or constitutional processes:
Signed For NSO
Edit
Signed For CD
Edit
Old Terra Cotta Signatures
Edit
Terra Cotta was modified and re-signed on January 22, 2011. The changes included the addition of an optional aggression clause, a general treaty re-wording, and a move to white team.
For the New Sith Order
Edit
The Darth Council,
The NSO Council for Peace,
For Carpe Diem
Edit
For Imperium of Man
Edit
Alliance is now defunct
For Brengstklau
Edit
Alliance is now defunct
Alliance is now defunct
External links
Edit
Former Signatories

- Carpe Diem •

- New Sith Order •

- Atlantic Sphere Union •

- The Imperium of Man •

- Rome
Community content is available under
CC-BY-SA
unless otherwise noted.