TailsK
---
In office
December 25, 2008 – March 25, 2009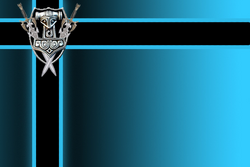 TailsK
, is one of the Five ever Triumvirs of Ragnarok (25 December 2008 - March 25 2009).
TailsK is the ruler of Kitsunia, which is a nation of frisky foxes on the prowl.
Past and Present Alliance
Edit
~Dies Irae~
Edit
Ragnarok (1st January, 2008 - Present)Edit
Government Positions
Edit
Lord of Finance
Prime Minister
High Chancellor
Triumviur
This article is a stub. Help the Cyber Nations Wiki by expanding it. More information may be found at requests for expansion.
Community content is available under
CC-BY-SA
unless otherwise noted.