Sir Paul


National Flag

Established
10/10/2006
(5,255 days old)
Alliance

New Pacific Order

Nation Team
Red

Sir Paul is the Imperial Clerk and Imperial Maestro of the New Pacific Order.
SIR PAUL is the home nation of Sir Paul. While a monarchy, its main corporation, the Senior Industrial Regents of Petroleum, Automation, Uranium, and Lumber has more political power than the nation would like to admit. Many insist that Maxx Power, the CEO of S.I.R. P.A.U.L. runs the nation. He has been quoted as saying "What's good for SIR PAUL is good for Sir Paul."
SIR PAUL switched its currency from the Fatwah to the Franco on February 1, 2005 to move its economy within the regulations of the Pacific Security Reserve.
Sir Paul joined the New Pacific Order during the August Revolution fighting along the side of Francos Spain, Vladimir, and Bertram Strantous to ensure that The Pacific was run by Pacificians. He is thus the longest continually serving member of the New Pacific Order.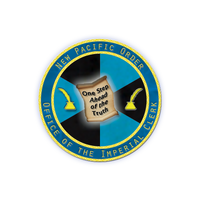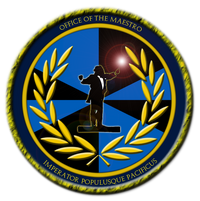 Sir Paul has dedicated his storied career to various echelons of the Pacifican government. He has served in Media and Foreign affairs under titles such as Governor of Province S, Senator of Media Affairs, and Imperial Officer of Media Affairs. Sir Paul, being the longest continually serving member of the Order, has also served the Pacific in each of her wars.
Currently, Sir Paul focuses on his work with the Council, Imperial Officers and Department Heads to audit and issue the Triannual Report and writes major policy speeches. He also heads the famous Tabloid Tribune, a newsletter that takes humorous shots at events affecting the Order. As Imperial Maestro, Sir Paul is in charge of the Concert for Pacifica.
Besides producing such videos as 'Sacred War', popular with Initiative members during the Third Great War [1], Sir Paul as further served the NPO by distributing national flags to Pacificans.
Sir Paul has contributed greatly to works related to francoism.
Pacifica Occupations, past and present
[
edit
|
edit source
]
| Award | Date Received | Name | Description |
| --- | --- | --- | --- |
| | Banking under Fire Badge | This award is for Agents in the Banking Division whom during a war fought and continued to help other nations through aid and guidance. | June 26, 2011 |
Community content is available under
CC-BY-SA
unless otherwise noted.