Sentinel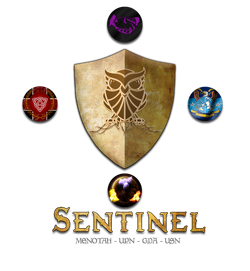 Bloc Emblem
Bloc Type: MDoAP
Bloc formed: June 3, 2011
Bloc Status: Active
Current Members
Global Democratic Alliance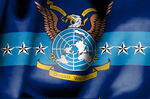 Menotah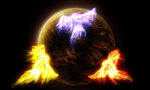 United Purple Nations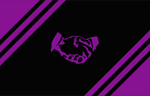 United Sovereign Nations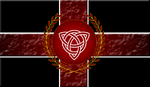 Statistics
as of March 1, 2015
Total Nations: 109
Total Nation Strength: 4,669,004
Average Nation Strength: 42,835
Total Nukes: 1,031
Total Score: 19.63
Total Infra: 759,470
Total Tech: 328,168
Sentinel is a Mutual Defense and Optional Aggression Bloc between the Global Democratic Alliance, Menotah, United Purple Nations and United Sovereign Nations. It was announced on June 3, 2011.
By signing this document, all the signatory alliances agree to the articles stated below and enter into this agreement with full knowledge of its contents.
Article I - Article of Non-Aggression
Edit
Section 1) No signatory shall engage in hostile actions upon another.
Section 2) No signatory shall offer aid (financial or informative) to an enemy of another.
Article II - Article of Mutual Defense
Edit
Signatories are expected to come to the military aid of any other signatory upon request, in the event that they are aggressively attacked by outside forces. This includes if the signatory under attack got involved by mandatorily defending an outside treaty partner. However if the chain goes beyond a direct treaty partner of the bloc then defense is optional instead.
Article III - Article of Communication
Edit
Should the signatory alliances discover any intelligence that would expose a plot by a party hostile to any other signatory, then it is their duty to hand over such evidence to ensure the peace and prosperity of the signatories.
Article IV - Article of Optional Aggression
Edit
The signatory alliances in this document agree that if another signatory alliance starts an aggressive war against a 3rd party, they retain the option to help them in the aggressive war.
Article V – Article of Ascension & Withdrawal
Edit
Section 1) New signatories may be added to bloc upon the universal agreement of existing signatories.
Section 2) Signatories may withdraw from the bloc upon giving 72 hours of notice.
Article VI
Edit
Cora must drink tea, pinky extended, like a true Brit
Signatures
Edit
The signatures below immediately enter this document as alliance law and formalize the good relations that exists between them
Altheus
BastardofGod
beale947
Bradford
Cora
darkhjustice
destroyer460
Dexomega
Ezko
Fireblade
Give Me Water
Joey67500
LegoKid
Masterfod
Rick
Robster
Rodrod
Rylejed
SCUDSanta
shadowkiller
sippyjuice
Tecumseh

Community content is available under
CC-BY-SA
unless otherwise noted.