This is a list of all the Black Peace Initiative's member alliances, and their signatures of approval of this BLOC.
The signatures are placed in the order of ratification, according to the bloc forums.
Current members
Edit
For the Federation of Independent Sovereign Territories
Edit
Starcraftmazter, Marshal
MemoryLenin, General
Daggarz, Minister of Foreign Affairs
For the Darkfall Alliance
Edit
Daikos, Minister of Foreign Affairs
Viluin, Minister of War
Yeungling.OoB, Minister of Domestic Affairs
For the Socialist Empire
Edit
Stalin Trotsky, Diplomatic Commissar
Baron Terror, Peoples Commissar
For The Shadow Confederacy
Edit
E.Grievous,Emperor
Omniscient1. GMoFA
Falcon. Supreme Commander
For the House of Lords
Edit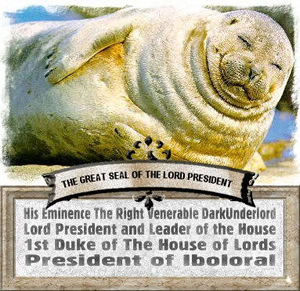 Previous Members
Edit
For the Black Peace Society
Edit
Angryraccoon, King
BMAC, Kings Advisor
theJ00, Head of Defence
Ezko, Head of Commerce
(Merged into Black Defense Council)
For the Dark Nation Federation
Edit
TimLee, Supreme Chancellor
Daver, Chancellor
Sauronis, Prime Minister
The Immortal Panic, Defense Director
Hide, Finance Director
(Reformed as The Dark Order)
For the Black Defense Council
Edit
C4talyst, President
Zzzptm, Minister President of State
AngryRaccoon, President of the Privy Council
Terminal, Secretary of State
thej00, Secretary of Defense
BLTow, Secretary of Commerce
Sweetness Land, Asst. Secretary of State
kinghomer, Asst. Secretary of Commerce
Pmac627, Director of Education
Ezko, Asst. Secretary of Education
Kaiser Martens, Secretary-at-Large

BDC SENATE PEERS
Evey Jane
Beef Supreme
Ezko
(Left)
For the Dark Order
Edit
TimLee, Defender of Darkness
Sauronis, Director of Trade and Finance
Tashan Director of Foreign Affairs
(Disbanded)
Former Member Alliances

Former Member Alliances

Former Observer Member Alliances

- The Dark Coalition

Related Articles: Charter, Ratification - *Asterisk indicates final three BPI alliances.
Community content is available under
CC-BY-SA
unless otherwise noted.