President Huffington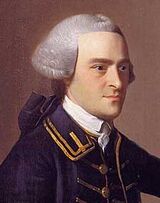 ---
Head of the Department of
Peace and Conflict Study
Incumbent
Assumed office
December 18, 2009
---
In office
September 3 , 2009 – September ??, ????
---
Triumvirate of Infinity Alliance
In office
July 1, 2009 – July 27, 2009
President Huffington was the first member of the Infinity Alliance on Cybernation. He was one of the two people to write the original Constitution. Durring his first nation, was a Triumvirate. After the Constitutional reform, President Huffington stepped away from government, and went inactive after several month. In November, President Huffington returned and began to teach at Infinity Institute and serve the alliance as a political scientist and analyst.
This article is a stub. Help the Cyber Nations Wiki by expanding it. More information may be found at requests for expansion.