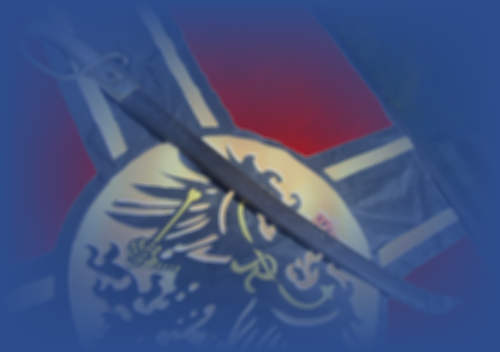 Selected article

The Germanic University of Heidelberg is a public university in Heidelberg, Baden-Württemberg. Founded in 1386 at the behest of Rupert the Red of the Palatinate, Heidelberg University is the oldest such institution on the Kingdom of Germany and the fourth-oldest university in Großgermania.
As of the 2009–2010 semester, the University of Heidelberg offers ninety-seven courses in twelve faculties. Notable alumni include five German Chancellors, heads of state or government of seven countries, as well as numerous Roman Catholic and Protestant religious figures and businesspeople. The University has long prided itself on being a 'stronghold of humanism', and has carefully balanced science and religion throughout a history spanning four centuries.
With the election of Michael von Preußen to the chancellorship of Germany in 2007, the University saw its name changed to the "Germanic University of Heidelberg", the first alteration made to the facility's name since Karl Friedrich's name was added in 1803. Although a number of technology-focused courses were cut from the University's programme upon the Unification of Germania in 2008, several research facilities were maintained for use by the Imperial Military of Großgermania, making the University of Heidelberg one of the few locations in Großgermania where technological studies can still be pursued. In addition to this, three new political science and history courses focused on Germanic studies and National Unionist governance were added.
edit
Selected biography

Horst Köhler is the first and thusfar only Ministerpräsident of Großgermania. He was appointed by Emperor Michael von Preußen on 12 December 2012 upon the formation of Großgermania.
Köhler was born in Heidenstein, Großdeutsches Reich, on 22 February 1943. His parents fled the advancing Soviet military with him in 1944, settling in Leipzig. Moving to the Federal Republic of Germany in 1953, his family was forced into refugee camps until 1957. Joining the German military for two years, and remaining on as a reserve officer since, Köhler earned a doctorate in economics and political sciences in 1976.
Gaining prominence as a politician, Köhler was hired by various government economic agencies, beginning with the Federal Ministry of Economics and Technology in 1976 and transfering to the Federal Ministry of Finance in 1982. In 1981, he joined the Christian Democratic Union (CDU), remaining a member until its disbandment in December 2008. Becoming Secretary of State for Finance in 1990, he left government to pursue a career in private banking in 1993.
edit
Community content is available under
CC-BY-SA
unless otherwise noted.