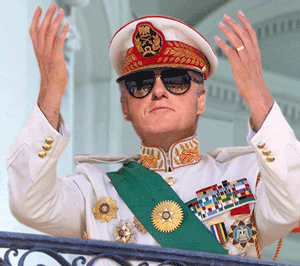 ©2006 Nuevo Cabezonian Daily News

Page Updated: September 16, 2008.
The Basics
Edit
Nuevo Cabezon is ruled by Enrique Barrentos ("EB") and is presently ranked Number Three of 31,000+ Cyber Nations. Nuevo Cabezon has reached a peak rank of Number Two four times in it's history, the most recent time was May 1, 2008. Nuevo Cabezon is the largest technology-holding nation in the world, presently owning 13,574 units.
EB is a member of The Grämlins and presently holds the rank of Archon. He is also proud to serve as a Senator in the Aqua Sphere.
"I am very proud to be working with such a brilliant alliance, the members of which inspire me every single day as we forge our way to a brighter future. The expertise and dedication of The Grämlins constantly surpasses my expectations." - Enrique Barrentos
See main page: Enrique Barrentos.
Community content is available under
CC-BY-SA
unless otherwise noted.