Let's Make Another One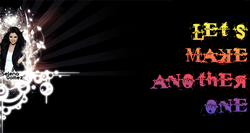 Let's Make Another One Flag

Let's Make Another One Banner
Member Alliances
Let's Make Another One is a defunct bloc founded by SLCB and Tetris on the 4th July 2011 to commemorate SLCB's 1000 days of existence. It was founded because both SLCB and Tetris agreed that LMAO was a much better acronym.
The Selena Gomez Accords
Edit
Article 1
Edit
Both parties agree to spend 2 minutes forming a CB when they want to roll someone.
Article 2
Edit
If the alliance we want to roll has more NS, we will surrender unconditionally.
Article 3
Edit
NCC and Pollard agree to not slag off the other's home city.
Article 4
Edit
SLCB and Tetris will play minecraft. Neither party shall teach dane0 how to fly.
Article 5
Edit
SLCB shall support AFC Tetris in any CN Soccer tournament.
Article 6
Edit
There will be no love for CelesteA.
Article 7
Edit
Articles can be added by either signatory at any time.
Signatories
Edit
Tetris
SLCB
Community content is available under
CC-BY-SA
unless otherwise noted.