Merge notice
This alliance merged to become part of Nordreich.
The Imperial Cabal of Nationalists or ICON was a small exclusive alliance, membership was by invitation only. They were adopted as a protectorate by the like-minded alliance Nordreich in December. They are took part in the Second Great War on the side of The Initiative. They soon merged with Nordreich. After Nordreich collapsed, its members spread over many alliances. Later most of them as reunited in The Order of the Lord of Coke and Hot Dogs which is also now defunct.
Flag of ICON: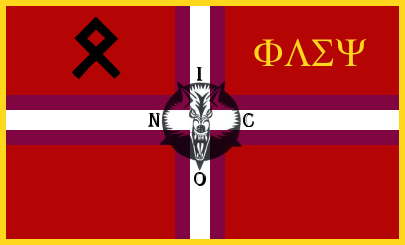 ICON forums - [1]
Community content is available under
CC-BY-SA
unless otherwise noted.