The Havana Treaty is a surrender document signed by nations fighting in the Caribbean Theater of the Great Pacific War. It, along with the Treaty of Lima signified a overall end to the Great Pacific War. The treaty allowed STOP occupation forces to provide support to the defeated countries and act as a police force until democratic governments are created.
Text of the Treaty
Edit
Article One
Edit
The Caribbean Treaty Organization hereby surrenders unconditionally and admits defeat to the Deltoran/Bermuda Expeditionary Force and simultaneously all other STOP forces, all units on land, sea, and in the air who are at this date, June 17, under control of any state that is a member of the Caribbean Treaty Organization.
Article Two
Edit
In the event of the Caribbean Treaty Organization or any of the forces under their control failing to act in accordance with these surrender terms, the President of the Deltoran Republic and the Sunshine Treaty Organization Pact Justice Court will take such punitive or other action as they deem appropriate.
Article Three
Edit
The Deltoran Armed Forces will be deployed to the captured territories formally belonging to CTO to act as a police force until democratic/promcapablic governments are established. This occupation period is limited to three years.
Article Four
Edit
The member states of CTO shall take not action of war against any member state of the Sunshine Treaty Organization Pact until the expiration of this treaty.
From the Deltoran Republic
Edit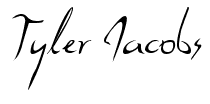 , President
Andrew Antin, King
Jessica Antin, Queen
David Cabineten, Vice King
Laura Cabineten, Vice Queen
Nathon Carrelson, Vice President
Gregor Hammelson, Secretary of Defence
Henry Nortion, Maritime Forces Commander
Nava Ladmril, Naval Commander
James Ritison, Strategic Air Commander
From the United States of JBR
Edit
Justin Vuong, President
Jakeb Norton, King
Hayden Painter, Vice President
Wilbur Willow, Vice King
Jessica Willow, Vice Queen
James Chor, Supreme Field Marshal
From Cuba
Edit
Raul Castro, President of the Council of State
Julio Casas Regueiro, Minister of the Armed Force
Dominican Republic
Edit
Leonel Fernández, President Rafael Alburquerque, Vice President
From Lybia
Edit
Muammar Gaddafi
Date Signed
Type
With
Treaty Name
Jun 15, 2011

Surrender document

United States of JBR,

Cuba

,

Jamaica

,Bermuda Union,

Brazil

,

Venezuela

,

Grenada

,

Dominican Republic

,

Libya

,

Haiti

,

Cape Verde

,

St.Lucia

,

Trinidad and Tabago

,

Belize

,

Honduras

, and

St. Vincent and the Grenidates

CTO Surrender
May 1, 2011
ACT bloc
Bobogoobo, Southeast Coalition, Union of Midway, Anyplace, Pentaria, Tholian Syndicate, NCR Union, United Replubics, Soviet Union Kingdom, NewAustralia, Pacific Empire, Prussian Empire, United States of JBR
STOP Treaty
Template:JBR Treaty
Community content is available under
CC-BY-SA
unless otherwise noted.