gangs20003
gangs20003
Head of Recruitment of the Random Insanity Alliance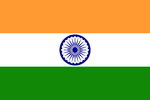 gangs20003, also known as gangs or Pickles, is the ruler of Shadortha and the former ruler of Gangsland. He is the current Head of Recruitment of the Random Insanity Alliance.
gangs20003 first began to lead the nation of Gangsland on Planet Bob in late February or early March 2009. He applied to the Random Insanity Alliance on March 3, 2009 after receiving a recruitment message from Agent Lemon. After becoming a full member on March 4, 2009 he became a fairly active member of the alliance. However, due to some internal arguments with other members he decided to depart from the alliance on March 27, 2009. He later returned leading the nation of Shadortha and re-applied to the Random Insanity Alliance on September 19, 2009. After returning he once again became an active member of the alliance. Shortly after becoming a member once again he became contributing member of the Graphix Team and an active Recruiter. In the December 2009 election he decided to run against the incumbent Myrrh for Head of Recruitment as he was one of the alliances more active recruiters. He, however, lost this election to Myrrh who gained 58.82% of the votes. In the January 2010 elections he once again ran and lost once again in a five way race where Myrrh gained 53.70% of the votes. On January 28, 2010 he was appointed to Director of the Love bRIgade by the then current Head of Foreign Affairs Ogaden. He replaced crazyisraelie, the first Director, who had recently not had enough time to do his duties. After Myrrh resigned from her position of Head of Recruitment on February 12, 2010 the Triumvirate decided to appoint gangs for the position. After an acceptance vote by the Cabinet he was appointed Head of Recruitment on February 16, 2010.
War History
Edit
Treaties Signed
Edit
Positions
Edit
Community content is available under
CC-BY-SA
unless otherwise noted.