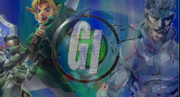 The GIOC, or Game Informer Online Coalition, is an alliance made up of members of the Game Informer Forums who have become a part of the CyberNations community.
[http.www.warshireonline.com]www.warshireonline.com== Structure == The GIOC's constitution, as voted on by its member nations can be found Here.
This article is a stub. Help the Cyber Nations Wiki by expanding it. More information may be found at requests for expansion.
Community content is available under
CC-BY-SA
unless otherwise noted.