Fort Saint-Marc is the primary Gendarme military outpost in the Royal Republic of Displaced Calvinists. It is located along the northwestern shores of Lake Volta in West Africa.
The town is home to several units of La Gendarmerie Nationale of the Royal Republic of Displaced Calvinists, including the main training center for the Infantry-Militia Division, the headquarters for the Naval Gendarme Volta Fleet, and the main airstrip for the Royal Republican Air Defense Corps. Fort St Marc is the location of the nation's Pentagon Military Headquarters. A sizable portion of the National Fallout Shelter System and SDI Defense systems are also rumored to be located in the vicinity.
Civilian services in the town are scanty, as the major industry in Fort Saint-Marc is the support of the series of military complexes. The town is the site of the Royal Republic's main military Barracks, its primary Missile Defense systems, and its Satellite launchpad and tracking support. A branch office of Displaced Calvinists' Intelligence Agency, the DSR (Direction de la Securite et du Renseignement, or the Directorate of Security and Intelligence), provides counter-intelligence services and anti-terrorism protection for the base.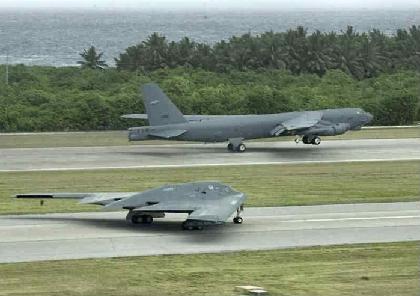 Community content is available under
CC-BY-SA
unless otherwise noted.