This article discusses the flags used by the Legion alliance, its government, and its members.
Alliance Flags
Edit
The Legion currently uses two flags, adopted June 6, 2006, by members of the Legion. Both flags utilize the same design created by Mariemaia Michalka of France. Both flags sport an eagle in the upper right, flying left, and a solid purple stripe across the bottom. The standard flag, with a white background, is the official flag, and the secondary flag, with a black background, is intended for times of war and mourning. The usage of the secondary flag is left at the discretion of each member. The current Legion Sanction flag is a re-imaging of the current peacetime flag, but it and the current peacetime flag are considered to be one in the same.
Prior to the adoption of the current flags, the previous flag sported two black strikes across the middle of the purple-background flag, widening to the left, with a gold-colored eagle in a circle at the center.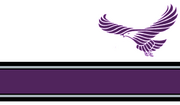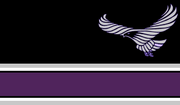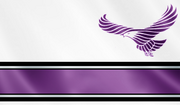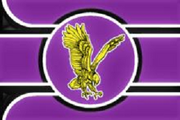 Individual Nation Flags
Edit
Each Legion member has the option to adapt any of The Legion flags for their nation.
Imperator, and Proconsul
Edit
Nation
Leader
Primary Flag
Secondary Flag
Ciumideii
Imperator
totem

Strana Mechty
Proconsul
Alexander Kerensky
The Consulate
Edit
Other Officials
Edit
Legion Members
Edit
Nation
Leader
Primary Flag
Secondary Flag
Al Maghrib
King Hassan

Azzarona
Azeroth the Insane
Bouvetia
Aparte
District of York
Empress van Wain
Elmekia
Mauzel
Freedom Guard
Klarina
The Grand Duchy of Marl
michaeru
Heibohre
Mrlemonjelly
Henripolis
Henry
Imperastan
Imperator Honorius

Kansouri
Atlashill
Kehjistan
Vanshira
The Bavarian Empire
Klaus von Ausburg
Lakota
Iron Wolf

Pontic Kingdom
Pontic Lord
Pridetopia
The Legion Flags
HRM The Diva Maia Lyra-Reyes
Pridetopia
The Divary Flags
HRM The Diva Maia Lyra-Reyes
Rakari
Logan Alexander
Solostar
Grand Duke Thom Solo
Union of CCR
Comrade Makaveli
Urbs Corenos
King Jake
Valoria
Sun Tzi

Verensky
_GunneR_
VL Empire
Emperor James I, The Imperial Overlord
Vukojebistan
Ante Gotovina
Nation
Leader
Primary Flag
Secondary Flag
Great Britain
The Legion Founder
Great Britain
Community content is available under
CC-BY-SA
unless otherwise noted.