Duckroll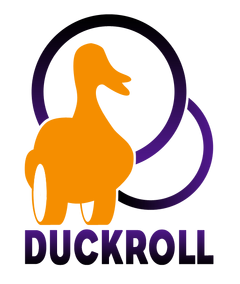 Flag of Duckroll
Member Alliances
The Duckroll Project is a new standard in allied military coordination. Our military units, once individuals, are now one. This is not a bloc, you will find no clause requiring one signatory to come to the aid of another. We are above and beyond that. We are the Duckroll.
The Duckroll Project
Article I: Military Central Command
The signatory alliances will participate in cooperative military planning and joint operations through the same. Methods may include central forums and/or IRC channels, guide/resource sharing, limited shared private forum access, and/or other agreed upon cooperative initiatives. Any such cooperation will involve all signatories as equals.
Article II: Wartime Cooperation
In times of war, military operations of the signatories will be centralized, with the signatories most efficiently sharing war duties with each other in order to maximize damage given. This is not required by this document, it is simply what we do.
Article III: New Signatories
The Duckroll may add new members with a unanimous agreement of all signatories.
Article IV: Withdrawl
Any signatory may withdraw from this agreement at any time. There is no method of forced removal, if someone can't play nice with the rest of us, we'll just all leave and start over without you. A cancellation period need not exist as there is no binding resolutions on this project, only our word to stand with each other against any obstacle.
Signatures
The Order of Righteous Nations, the Playmaker
Emperor: bigwoody
Imperial Regency: His Royal Thickness, Kung Fu Geeks, Emperor Choop
Minister of Internal Affairs: Kaveman
Minister of War: Sinister Canuck
Minister of Finance: Keith Abelawadge
Minister of Foreign Affairs: fupresti, Lord Boris
Minister of Recruitment: Natan
Council: Calderone, Radarguy99, i Surge i
Imperial Advisor: Tito716

Independent Republic of Orange Nations, the Big Hitter
Heft, President
Coursca, Secretary of State, IRON Councilor
Shan Revan, Deputy Secretary of State, IRON Councilor
FinsterBaby, Minister of Defense, IRON Councilor
Peron, Deputy Minister of Defense, IRON Councilor
MCRABT, Minister of Internal Affairs, IRON Councilor
Matt Miller, Minister of the Vault, IRON Councilor
Krash, Minister of Labor, IRON Councilor
Iamthey, Minister of Central Intelligence, IRON Councilor

Molon Labe, the Sniper
Congress: OD45, ThatFALGuy, Pepper, Psychic Bacon, Oedipus Rex
MoFA: kswiss2783
MoIA: Leprechaun
MoTaT: Quizart
MoWaD: OD45

Valhalla, the Agitator
Regent: Chefjoe
Vice Regent: Pansy
Marshal: Kryievla
Security Consul: Toga
Chancellor: Richard Rahl
Emissary: Sky Green Chick

Signed the 19th of January, 2009
See Also
Community content is available under
CC-BY-SA
unless otherwise noted.