Donut THX 1138 was member of the New Pacific Order, holding high ranking positions in several offices including Colonel of the Pacific Army, and Centurion of the Praetorian Guard.
Donut THX 1138 first made his CyberNation in July 2006. Joining because the NPO is the most powerful alliance there is and a desire to become one of its leaders on July 13, 2007.
Former Positions
Edit
Since his arrival, Donut has held many jobs. Among these are: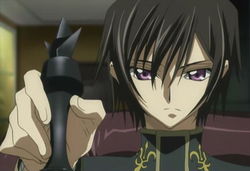 Imperial Ambassador

Promoted to Diplomatic Consul

Cryptographer
Military NCO

Promoted to Epsilon Battalion Lieutenant

Recruiter
Battalion Banker
Mentor
Scribe
Field Agent
Bank Agent
Spirit Guard
Praetorian
Military & Economic Advisor
Academy Instructor
Positions
Edit
This fine specimen of the Pacifican tradition of work ethic is currently:
Centurion
Colonel of the Pacific Army
Omega Battalion Lieutenant
Some of his greatest accomplishments are becoming a member of High Command, a Battalion Lieutenant, and a Praetorian, PG being his first job. He followed this up by joining the Pacific Bank and quickly climbed the ladder. This lead to a courteous invitation to join the military and having accepted it, within a week he was promoted from Military NCO to Battalion Lieutenant. His favourite jobs have been Praetorian, Battalion Lieutenant, and Bank Deputy.
His best input into these jobs not only his overwhelming commitment to the Order (as well as activity on IRC), but his leadership abilities. These are the main reasons for why he has held so many posts as of now. Another reason was his unparalleled ability to lead others in the Order.
He is completely faithful and loyal to the New Pacific Order. In his own words, this member will, "be here until the walls come crashing down, then I'll still probably be here slowly stacking bricks again."
Community content is available under
CC-BY-SA
unless otherwise noted.