Dontasemebro
Head of Economics of the Random Insanity Alliance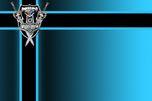 Flag of Ragnarok, flown in RIAland
Dontasembro is the ruler of the nation RIAland. He is a former Head of Recruitment and Head of Economics of the Random Insanity Alliance.
Dontasembro joined the Random Insanity Alliance on October 29, 2007. He remained a normal member until he decided to run for Head of Foreign Affairs in in elections at the end of January 2008. He was, however, defeated by Damen in a three-way election. On Feburary 22 when Vintus stepped down from his position of Head of Recruitment, Dontasemebro worked as Head of Recruitment for the remainder of the month. He then also ran for the position in the elections several days after taking up the position. He won the election with 54.35% of the votes against Nitemarebforcrismas. He remained Head of Recruitment for the month but then lost in the next three elections to DrunkWino, Grand Poobah Marx, and Vintus respectively. In the elections at the end of June he ran for Head of Economics and won by default as no one ran against him. In the following election however, Lord Doom ran against him. The election became an exact 50-50 tie causing a follow up election to be held. In the follow up election he lost to Lord Doom by a single vote. In the August elections tase ran once again for Head of Economics and won by default as he ran unopposed. In these elections he also ran for Captain Planet and one second place but became the representative Captain Planet as the winner was an inanimate object. In the subsequent September elections Dontasemebro decided to not re-run for the position. On December 19, 2008 the current HoR of the RIA resigned from his position and nominated Dontasemebro to be his replacement. He was officially accepted into the position shortly after. In the elections at the end of December he ran unopposed and remained the HoR throughout the first month of 2009.
Positions
Edit
Community content is available under
CC-BY-SA
unless otherwise noted.