Divine_Light
Captain Planet of the Random Insanity Alliance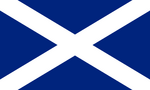 Flag of the Chicken Islands
Divine_Light, or DivineLight, is the ruler of The Chicken Islands and is a former Captain Planet of the Random Insanity Alliance.
Previously a member of the Confederation of Organized Nations and a veteran of the Unjust War, Divine_Light returned to Planet Bob shortly before applying the RIA on May 29, 2009. He was accepted and became a member on the following day. In the July 2009 elections Divine_Light decided to run for Captain Planet. He ended up winning with 46.67% of the votes after a four way election against Suilli09, Arsenal 10, and bioakky with bioakky leading behind him with 26.67% of the vote. With this victory he became the 17th Captain Planet of the Random Insanity Alliance and served in the position during August and September 2009. He choose not to re-run in the September 2009 elections.
Positions
Edit
Community content is available under
CC-BY-SA
unless otherwise noted.