The Tech Corps is currently hiring any and all nations that wish to become Tech Procurers. If you are a young nation looking for advancement, please contact us at http://pacificorder.net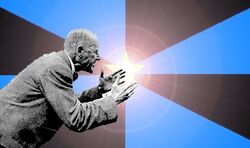 Comrade Cortath joined the
New Pacific Order
around December 2006, and has remained an active member ever since. The NPO was the first alliance he joined after creating his nation, and he has never left. Initially, he joined the Order for protection due to personal contacts with Emperor
TrotskysRevenge
and Emperor Emeritus
Dilber
that were forged during the era of
NationStates
. In fact, it is Cortath's experiences in NationStates that set the stage for his roles in CyberNations. As the notorious rulers "
Blackbird
" and "Cortath" in NS, Cortath formed many preconceptions regarding Pacifica that were turned on their head through his involvement with the CN-NPO.
After joining, Cortath found fulfillment within the economic side of CyberNations, and forged a niche within the alliance through his dedication to the Tech Corps and other divisions. Indeed, Cortath has become involved in numerous departments. Currently, he is: Tech Corps Executive, Bank Executive, Media Scribe, ACE King of Diamonds, and a Pacific University Professor. Some of his proudest moments as a Pacifican have come from his involvement in these departments. For example, he felt an intense sense of pride and achievement upon the successful restructuring of the Technology Corps, a process which he was integral to. He remains a dedicated member, and will continue to serve the Order wherever possible in the years to come.
On July 28, 2008, Cortath was appointed to the Imperial Advisory Committee. Cortath also is the Economic Advisor to the Viceroy of GATO, Vladimir.
His past positions include Councilor, and PCIA Commissar.
Published Works
"Principles of Pacifica Weekly Address" was originally created as a production of the New Pacific Order Media Corps Scribe, Cortath, meant to be published weekly. Its first several issues were weekly; however it became more infrequent as time wore on. It is published for mainstream consumption by the Body Republic of the New Pacific Order, and is time-delayed released to the CN Forums. Empty wiki pages indicate those addresses that are published in the Body Republic, but unpublished on the CN Forums.
CN Forums Published Verisons
| Economic Imperial Officer | Executives | Managers |
| --- | --- | --- |
| | | |