Common Defense Treaty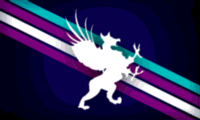 Bloc Flag
Bloc Banner
Current Members

The Common Defense Treaty (CDT) was a bloc which aimed to protect and provide mutual assistance toward the growth of its members. It was formed on June 7, 2007. It is the oldest surviving MDP+ bloc but contains none of its original signatories. Throughout its existence a total of 34 different alliances were members of the bloc at different points in time.
Membership changes
Edit
The Charter of The Common Defense Treaty
Edit
Signatories
Edit
Candidate Signatories
Edit
Currently none
Common Defense Treaty
Current Signatories
Former Signatories
Community content is available under
CC-BY-SA
unless otherwise noted.