Britney Bowers
President of 3DS fans



---

---

Born
December 18th, 1979

Died
Present
Present
Nationality
3DS
Political party
Republic-Liberal Party
Spouse
Zachary Bowers
Children
Theodore Bowers
Residence
Mexico City
Alma mater
Miami Dade College North Campus
Britney Bowers is the wife of Zachary Bowers and lives in the Mexican White House with Zachary Tayler.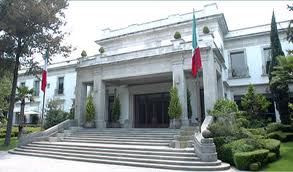 This biographical article is a stub. Help Cyber Nations Wiki by expanding it. More information may be found at requests for expansion.