Boognish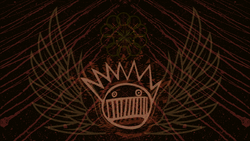 War Flag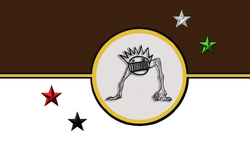 Peace time flag
Bloc Type: Military
Bloc formed: 2019
Bloc Status: Defunct
Former Member Alliances
The First Order

Boognish is a defunct military bloc that was made up of small tier alliances. It was formerly known as the COBRA Coalition or COBRAlition. It was created by COBRA, The Phoenix Federation (2nd), Kashmir, Haven, Ordo Cyberneticus, and The Imperial Entente in 2019.
Formation
[
]
In March 2019, COBRA declared war on Freehold of The Wolves starting the Snake Eyes War. After COBRA's initial war declaration, they were joined by several alliances that we allied to them. This group became known as the COBRAlition. After the Snake Eyes War ended, those alliances came together and formed the military bloc known as Boognish.
Membership
[
]
Boognish was designed to not be a normal military bloc. It is a fluid collective of nomadic tribes and defies traditional definitions of a 'bloc'. A member tribe may do as it pleases and the collective may agree to assist. If a member tribe is under attack then the collective will ride or die. The right to self-determination, fluidity and friendship are the bedrock of Boognish. At no point does any tribe endanger another. Each tribe as the right to self-governance as long as foreign interests do not conflict or contradict that of other tribes
Timeline
[
]
16 March 2019, COBRA declares war on FTW. Beginning the COBRAlition.
September 2020, CLAWS declares war on The Imperial Entente for Lucius Optimus's diplomatic failures.
Late 2020, COBRA declares war on Lord Hitchcock and his alliance King's Neptune Bar.
2 January 2021, COBRA declares war on KoRT.
January 16th, 2021, Roll For Initiative and Oculus declares war on Boognish and Non Grata
February 2021, TPF briefly leaves Boognish before returning.
April 4th, 2021, the Easter War breaks out between COBRA, TPF, Kashmir & The Imperial Entente.
April 11th, 2021, The Imperial Entente is removed from Boognish and peace is declared in the Easter War.
April 20th, 2021, The First Order is welcomed as a member of Boognish
June 25th, 2021, Kashmir announces that Boognish is defunct
Military Conflicts
[
]