Apophis775
Head of Military Operations of the Random Insanity Alliance
Head of Internal Affairs of the Random Insanity Alliance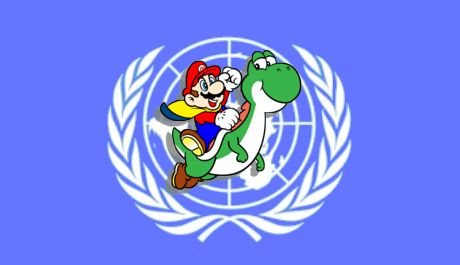 Flag of the Jaffa of Apophis
Apophis775, sometimes called Atonichis775, is the ruler of the Jaffa of Apophis. He is a former Head of Internal Affairs and a former Head of Military Operations of the Random Insanity Alliance.
Apophis775 joined the RIA on March 7, 2008, shortly after his nation was founded. He remained a active regular member of the RIA until he was nominated and ran for Head of Military Operations in the September 2008 elections. He defeated the incumbent Lord Doom gaining 56.25% of the votes. Before becoming Head of Military Operations Apophis acted as the Officer of the Nubbetry BRIgade and was the Captain Planet during the month of June. Apophis ran for re-election in the October elections and ran unopposed and was thus re-elected by default, remaining the Head of Military Operations throughout the month of November. Apophis faced heavy competition in the following three months from C-zom but ended up winning with around 55% of the votes during the November and December elections. During his time as HoMO he planned and commanded the RIA's military during the terrible Virtuous War. In the January elections he shifted gears and announced he would instead run for Head of Internal Affairs instead of Head of Military Operations. He ran unopposed an won as the incumbent King_Srqt decided to run for the Head of Military Operations position now that it was open. On March 22, 2009, around a week before the end of his term, he announced that he was resigning from his position due to not having enough time to complete his duties. He remained in the RIA until the middle of the year when his nation collapsed and he disappeared in July 2009. It seems that he hath returned... Perhaps to begin the down-laying of some smack?
Positions
Edit
Community content is available under
CC-BY-SA
unless otherwise noted.