Revia was born to the then Crown Prince Amir and Crown Princess Danladi. The first of three children, he was educated privately at Reiza Palace before being sent away to a private boarding school, as per tradition. At the age of fifteen he left the school and chose a career in the Royal Navy. He spent a year at the National Naval Academy at Acadia, and then was transferred to active duty. He served onboard the ONV Nayru for four years, until, as is tradition, he was given an honourable discharge by the navy when his father officially gifted him with Wentyn Castle as his residence.


Following in his father's footsteps, he is an active member of three environmental agencies. He often appears at functions sponsored by these agencies and makes speeches about the ongoing battle to remove Ossetia's reliance on fossil fuels. He has served one term as a member of the Magisterial Council, taking the position of Minister for the Environment.


He married his girlfriend of three years, Princess Helene. They have one child, the Princess Kateryn-Elise. She will be the first female ruler of the princedom since the Princess Regent Iliena, and the first female ruler to be crowned following the nulling of Salic Law under Prince Ambrai IX.


He has just succeeded his father as ruler of Ossetia with the coronation ceremony held at Feruche. Rumours suggest that he is speaking with the Magisterial Council about the abolition of total monarchical control in favour of power shifting entirely to the Council, as unlike his father, he is not bound to his grandfather's decree.


The prince is a keen pilot and in his limited spare time, he flies his personal jet, a modified Aérospatiále Auto Civilien-X.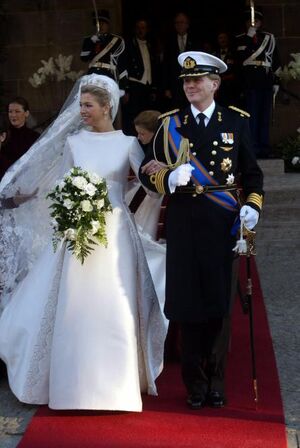 Community content is available under
CC-BY-SA
unless otherwise noted.